The Sekhina pét-nat opener is here!
Have you seen or experienced the explosive opening of a juicy pèt-nát? Our team at Sekhina loves pét-nat and we don't want to let a single drop go to waste. This is why we created the pét-nat opener!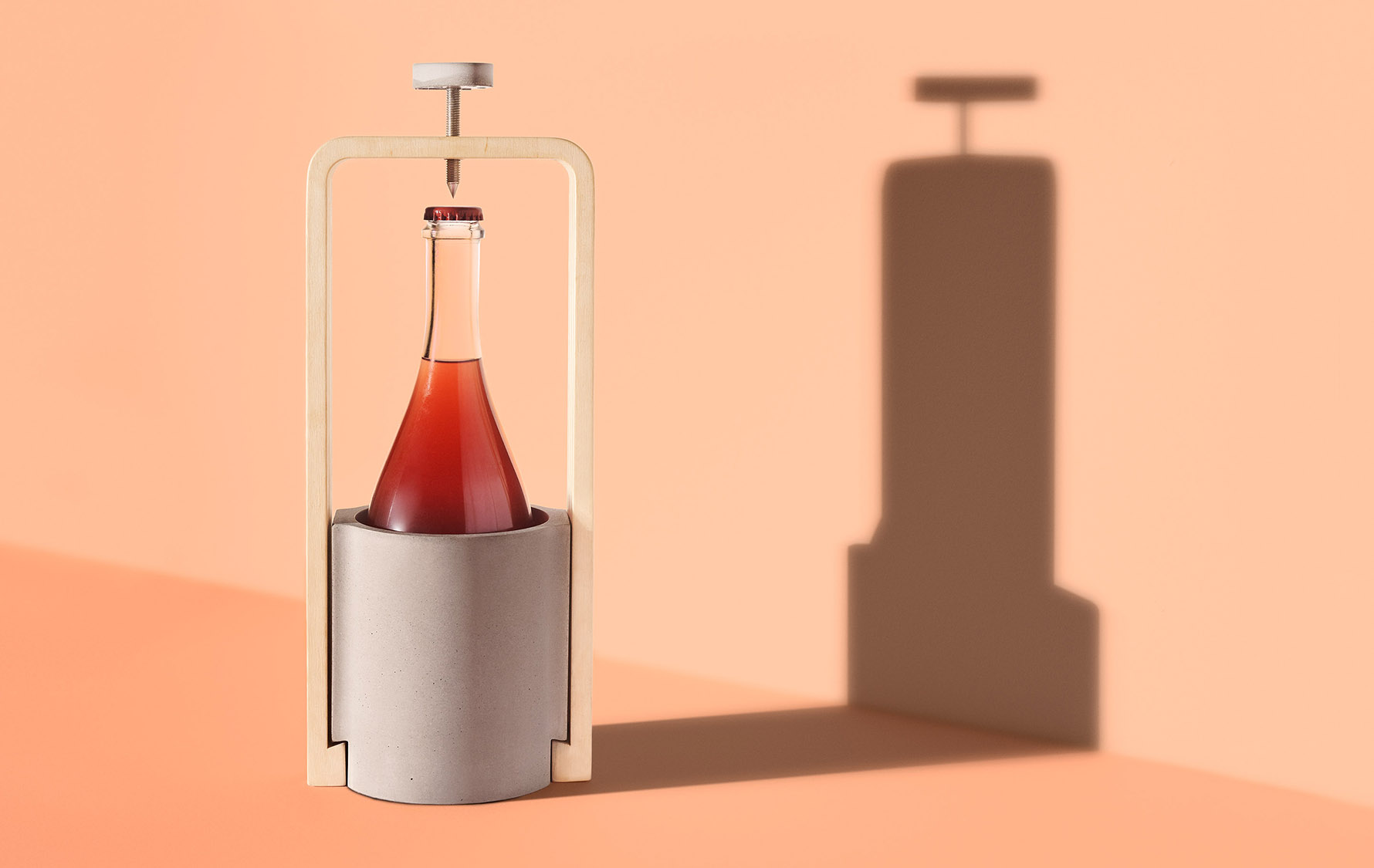 There are many pet-nat types but there is a type that is wild and explosive and very delicious. We have seen this type disappear from wine lists due to the problem of the complicated serving thus we wanted to find a solution. This was how the new Sekhina pet-nat opener was born. This kind of pét-nat that we love – and produce under the Sekhina name in cooperation with a winery – has a fruity taste and a special texture due to the lees, resulting in a perfect balance in the wine. As we couldn't find an already existing, official category for these pét-nats, we started calling it: JUICY.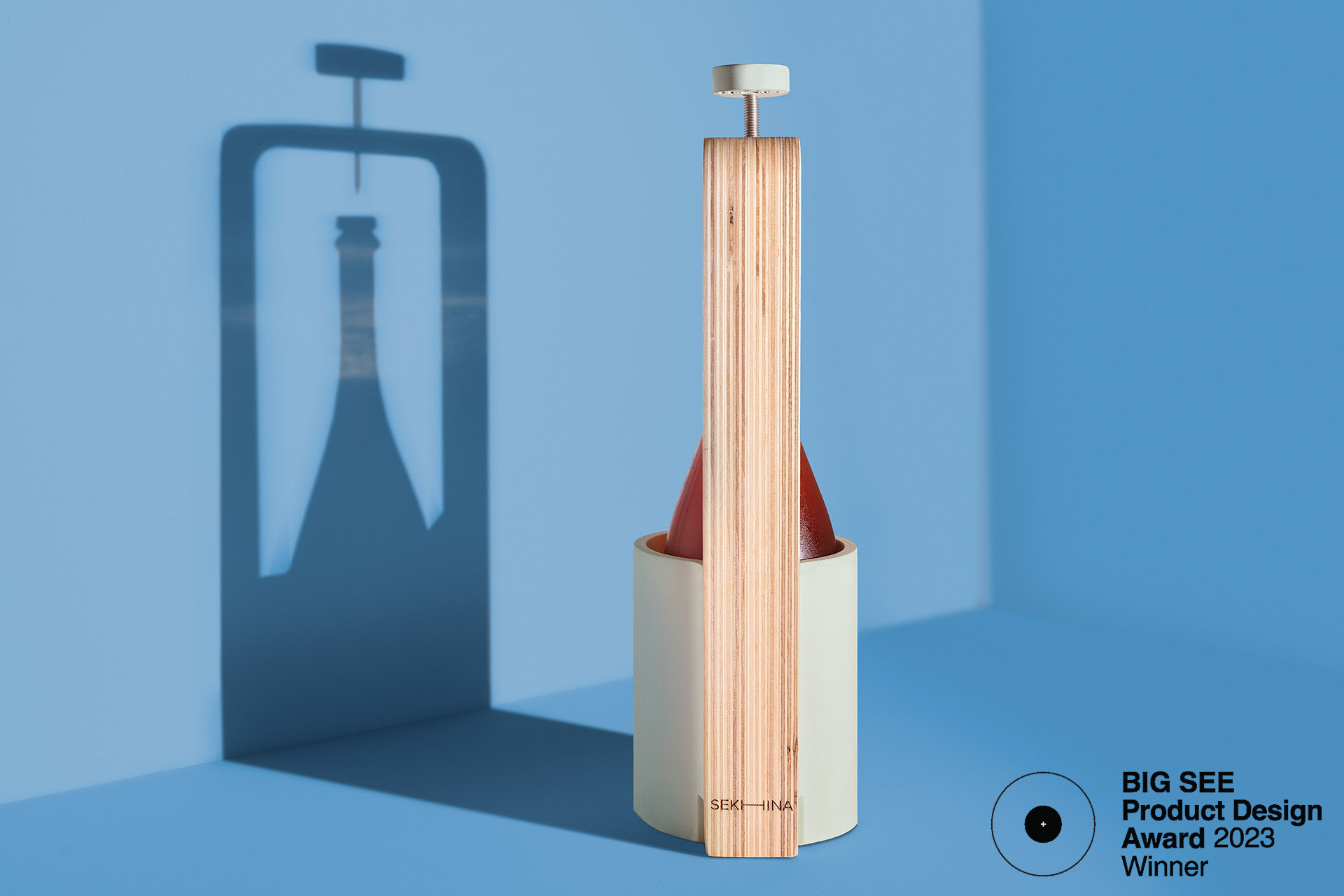 Everyone can enjoy the no juice-wasting opening process.
We call this social event the "pét-nat ceremony".
... and it is spectacular.
With this innovation, we wish to promote the pét-nat culture and the love for low-intervention wines.
Pressure vs. temperature vs. taste
The ideal serving temperature of these juicy pét-nat types is 9 -12 Celsius. By cooling them to a lower temperature, the pressure can decrease, but in this case, we experience significant loss in its balance and fruitiness. A minimum pressure of 3.0 bar ( 20 °C) is necessary, otherwise, the bubbles become too big (which basically makes it a frizzante, not a spumante). Many winemakers rather choose the technique to lower the pressure, making it easy to open, but that results in less quality.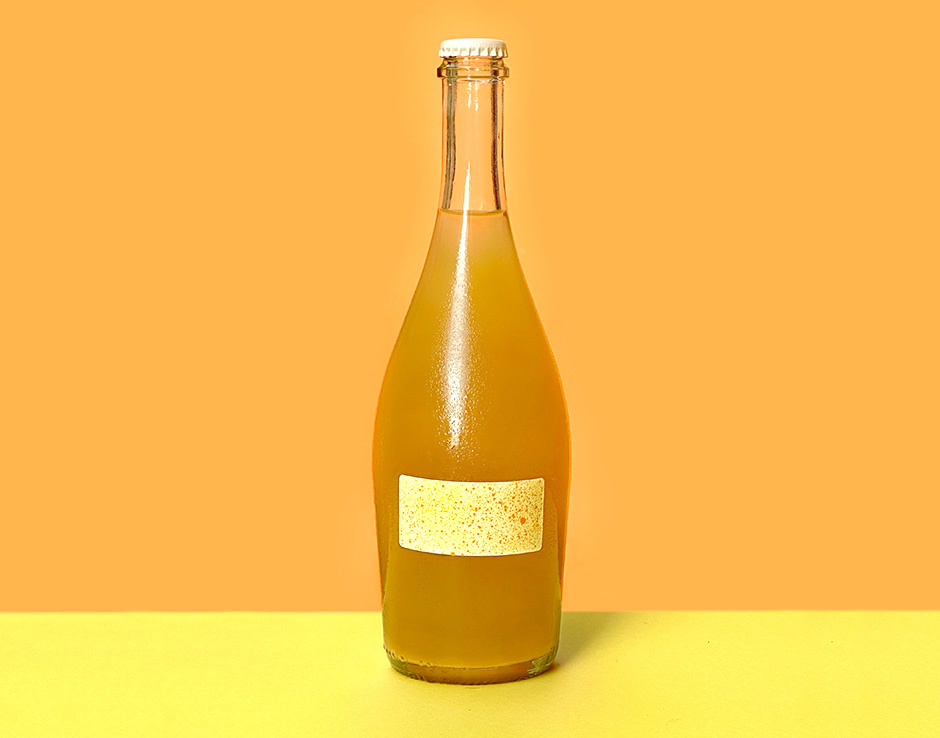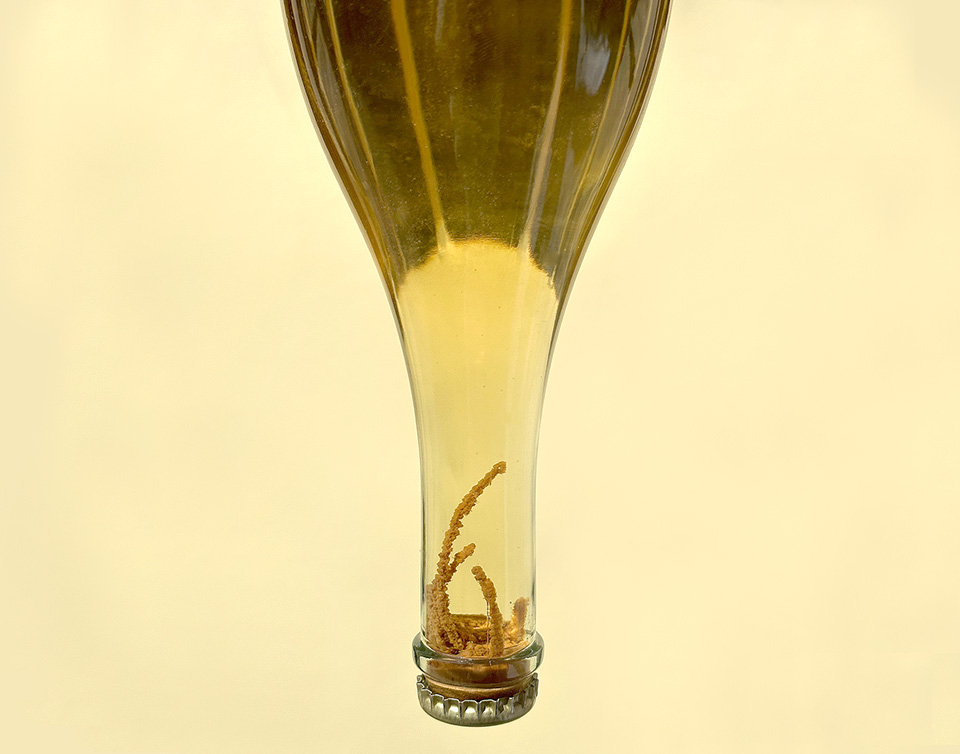 Born to be and stay wild
The bottles of un-disgorged pét-nats remain completely closed until the very end of their life cycle, meaning that they are first opened when you drink them! This guarantees that nothing can be added to the wine after bottling. The explosiveness of a pét-nat is proof of virginity. It is cool and very natural.
Nothing added, nothing taken away
This sounds radical, but it is very close to the principle of low-intervention winemaking. The disgorging process breaks this method radically, giving stress to the wine. Based on our experience, undisgorged juicy pét-nat has a higher vibration, more layers, and depth, as well as a beautiful rich color and unique texture. That's why juicy pét-nats are so funky, and rebellious!


So how should I open my pét-nat bottles?
The Sekhina pét-nat opener is a multi-functional tool. It enables us to open high-pressure drinks (not just pét-nats, but also ciders and kombucha for example) safely and without waste, while also keeping the drink cool. The cooler-container made of HPC concrete catches all the runaway drops, if any. The built-in water-resistant LED light illuminates the bubbles and the dancing lees, providing a super groovy background to our pét-nat ceremony.



Once you place your pét-nat into the concrete wine cooler, you pierce the crown cap with the head of the pin. The tip of the screw should barely pierce through the cap, around halfway of the cone head, (you will also hear the escaping noise) and when twisting it back carefully, the CO2 will slip out. By twisting the screw as needed, you're in total control of the pressure, as the cone closes the hole.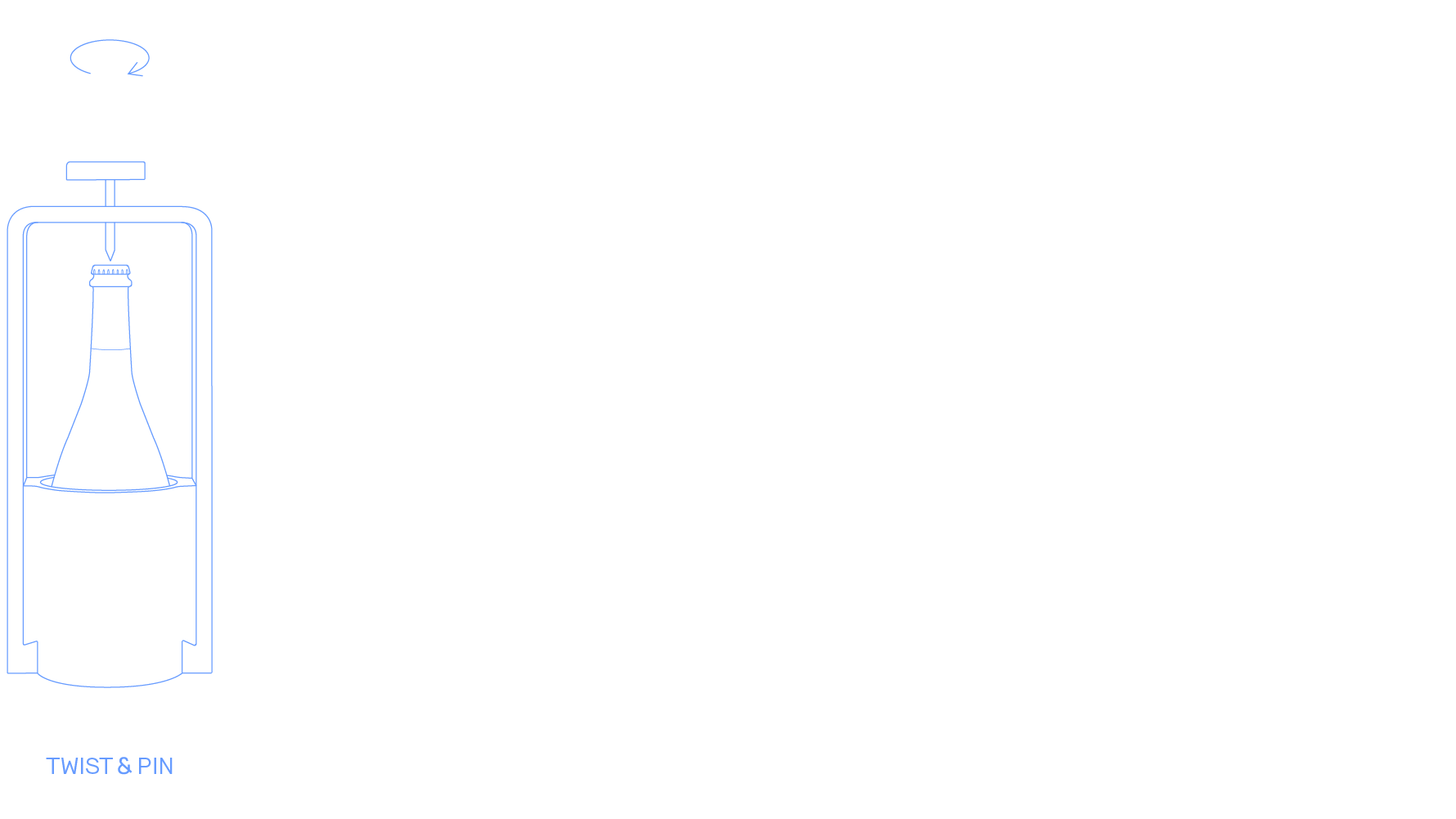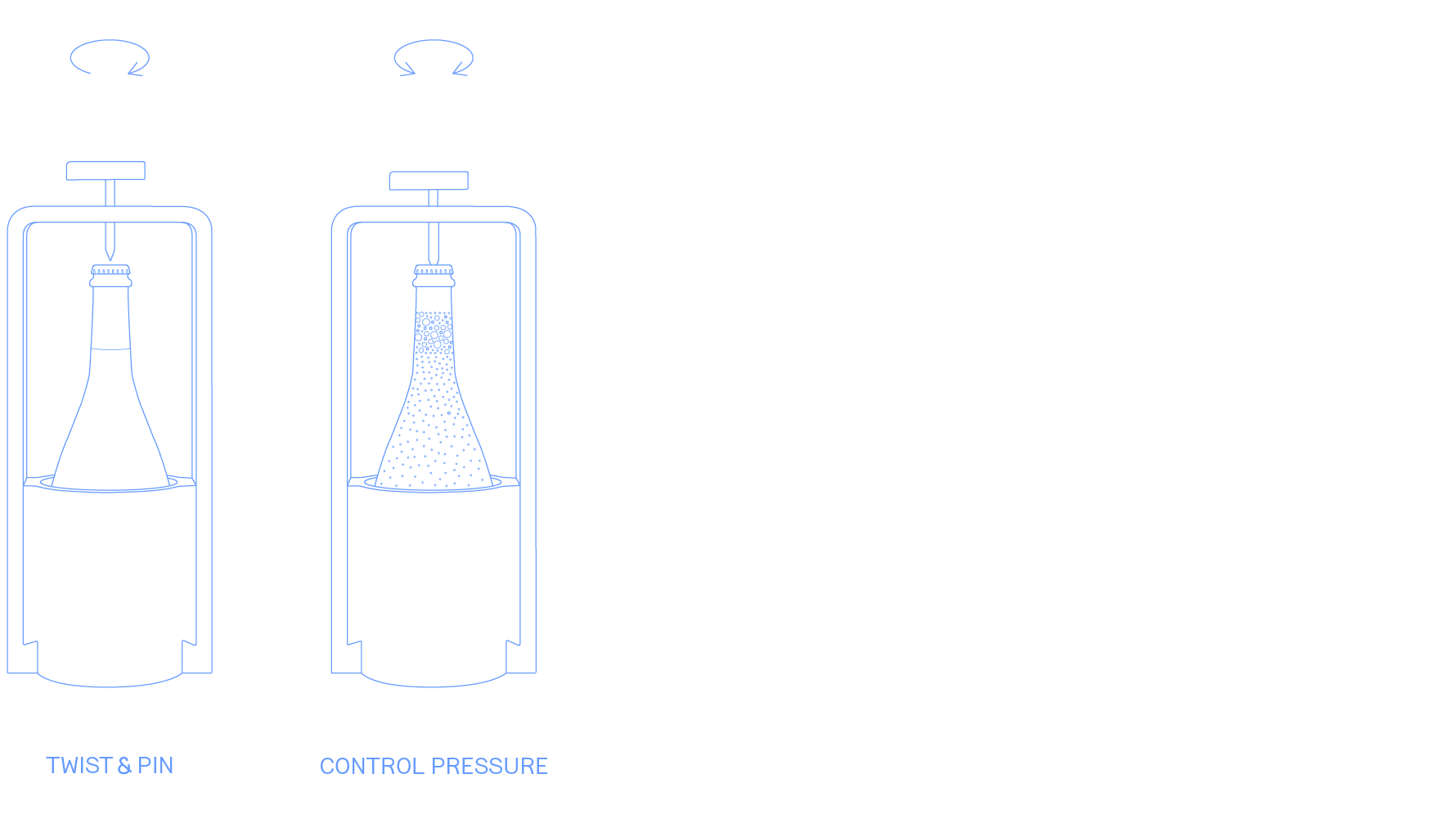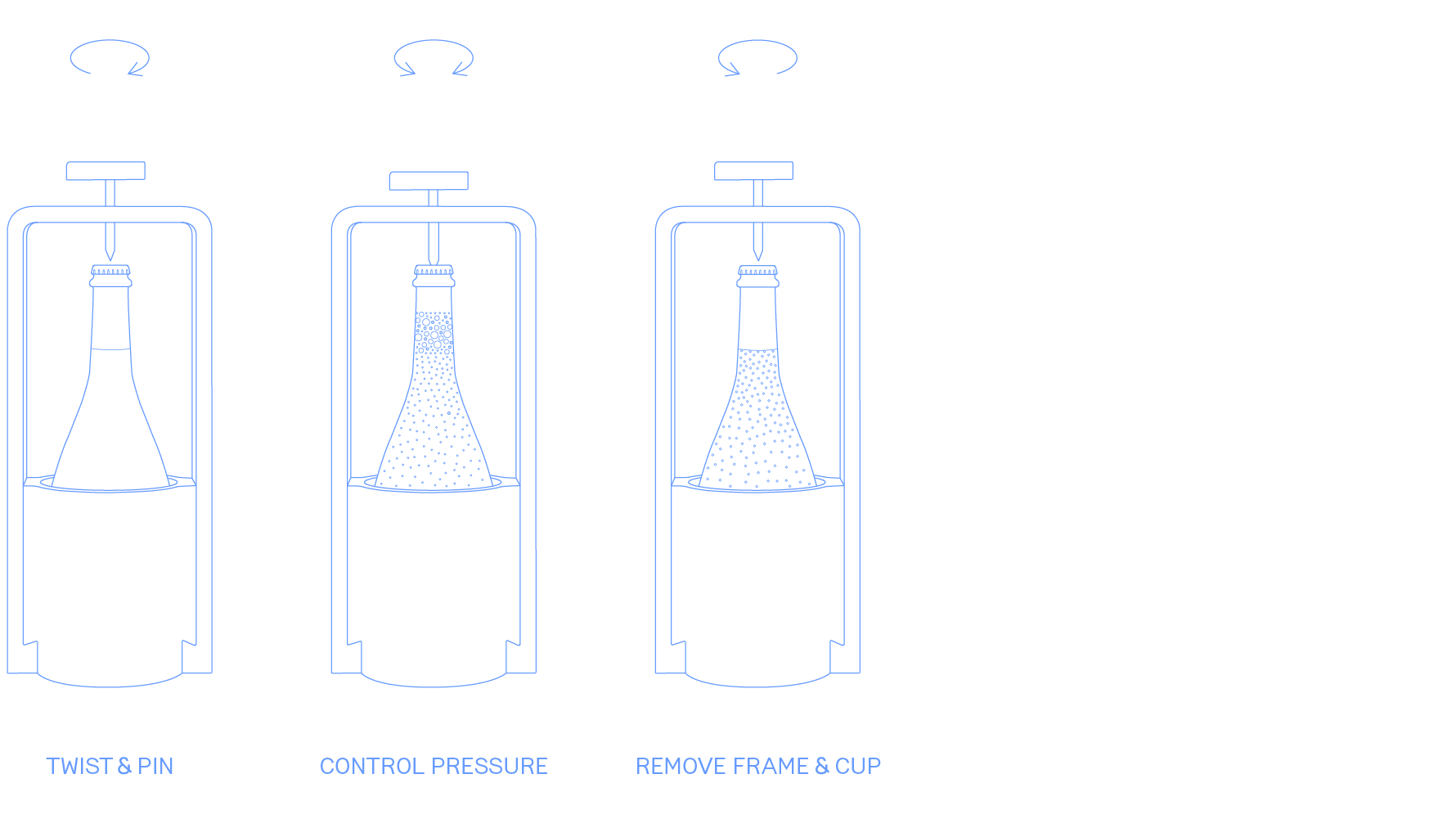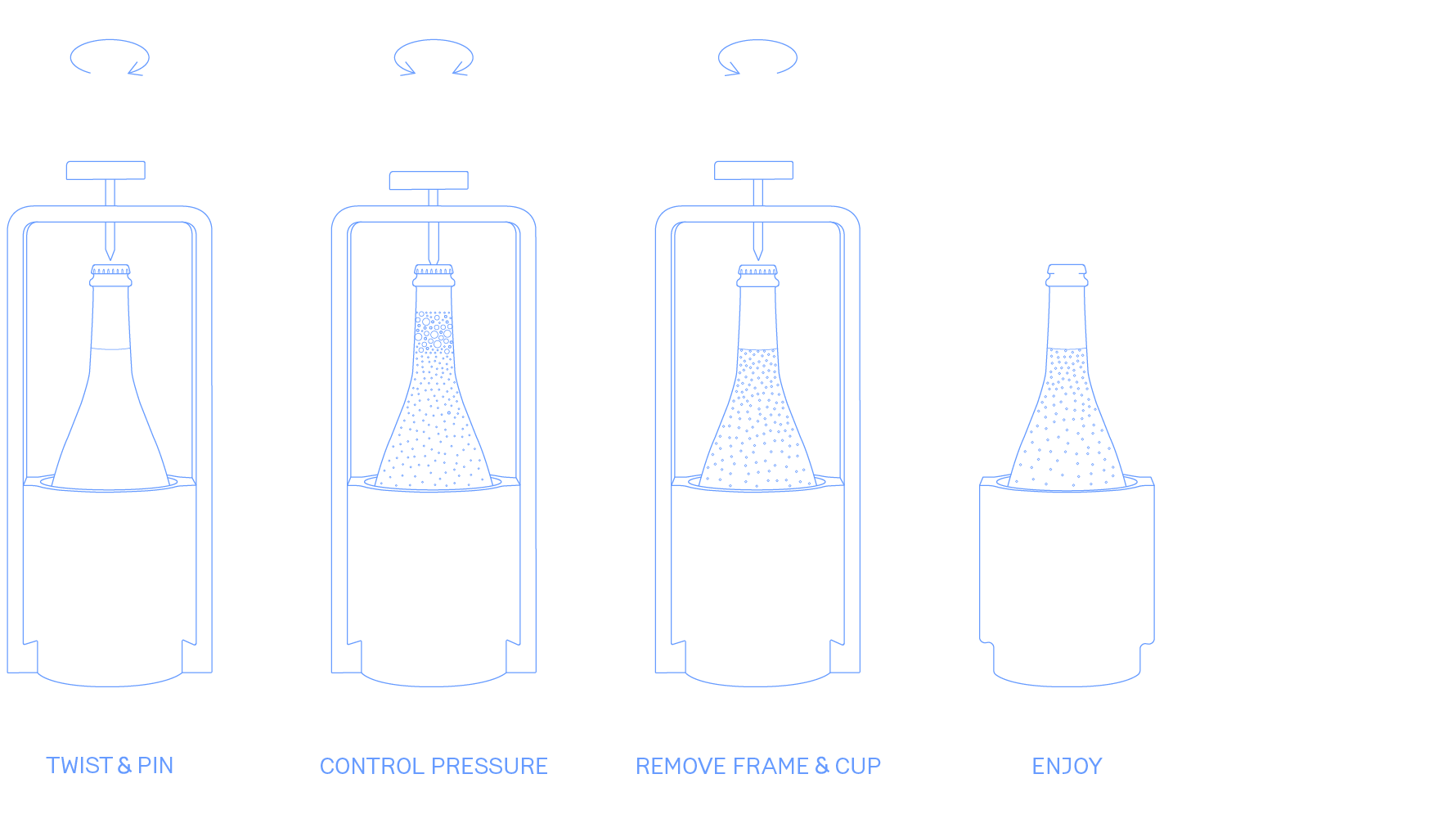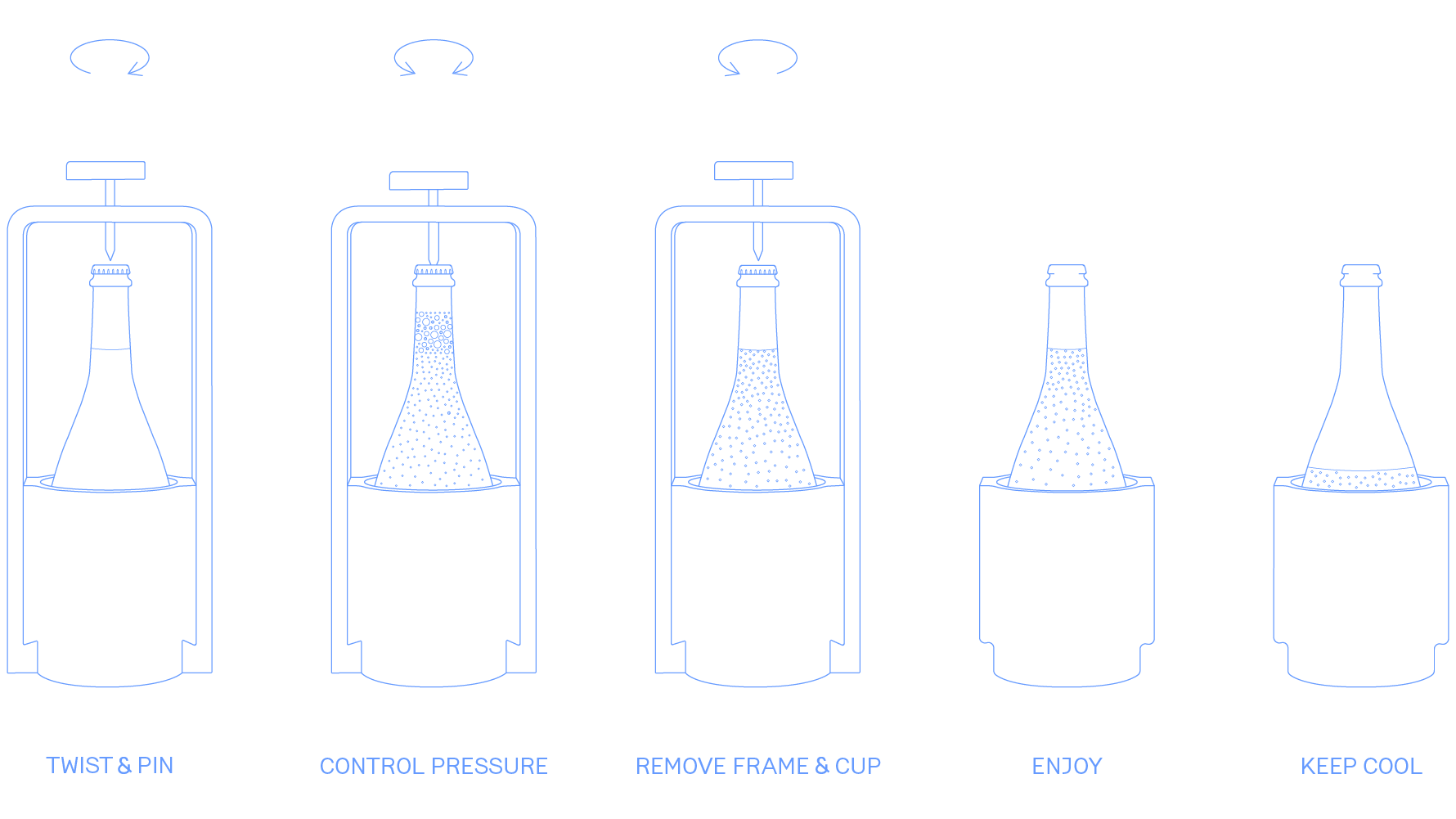 This process allows for the gentle mixing of the lees so one can taste every layer. At the bottom, you'll get the haziest juicy layer, and the flavor will reflect the terroir of the grape. Meanwhile, the heaviest particles still remain in the bottle. Our opener is a kind of "gourmet" tool with a heavy accent on the overall experience for all the senses.


How should I store my pét-nat bottles?
Our tip is to keep the bottles standing upwards in your fridge until they reach their ideal temperature, so the lees remain on the bottom, while the upper part stays clear. This way you can make sure that most of the lees will stay there, and the opening will be spectacular with dancing bubbles. Furthermore, this way you can also choose how much from the lees you want to drink.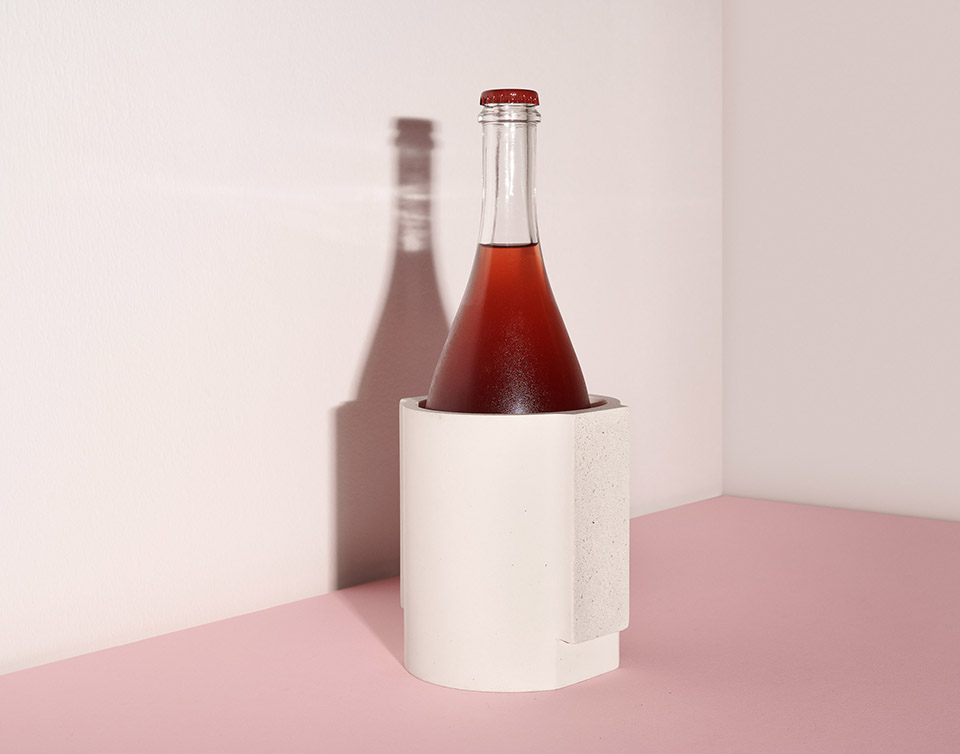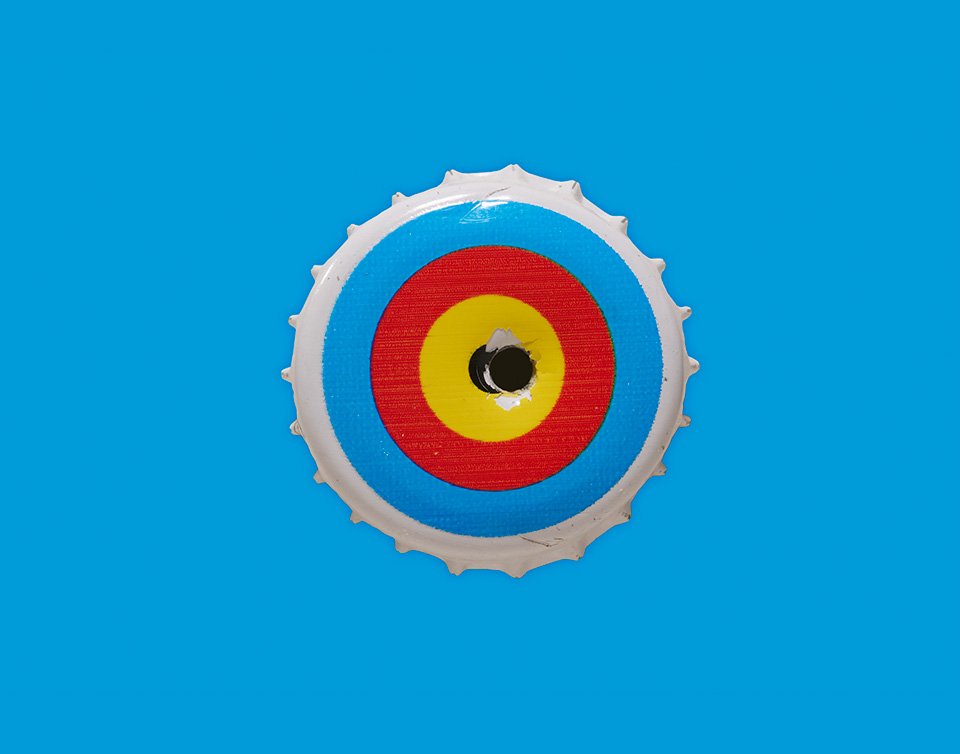 Real heavy and juicy pét-nats can take around 5-10 minutes to open, so it is a longer process, but have you ever thought how much time it takes to decant a fine red wine? There's no need to rush if we want the perfect taste. And isn't the shape and size of the wine glass important as well? If you want to experience the perfect state of the wine you just bought, then yes. The environment and small details are important not just for the eyes, but for quality enjoyment as well. Sekhina is a design company, and we believe in the multipurpose of tools for personal use as it is a major part of our culture.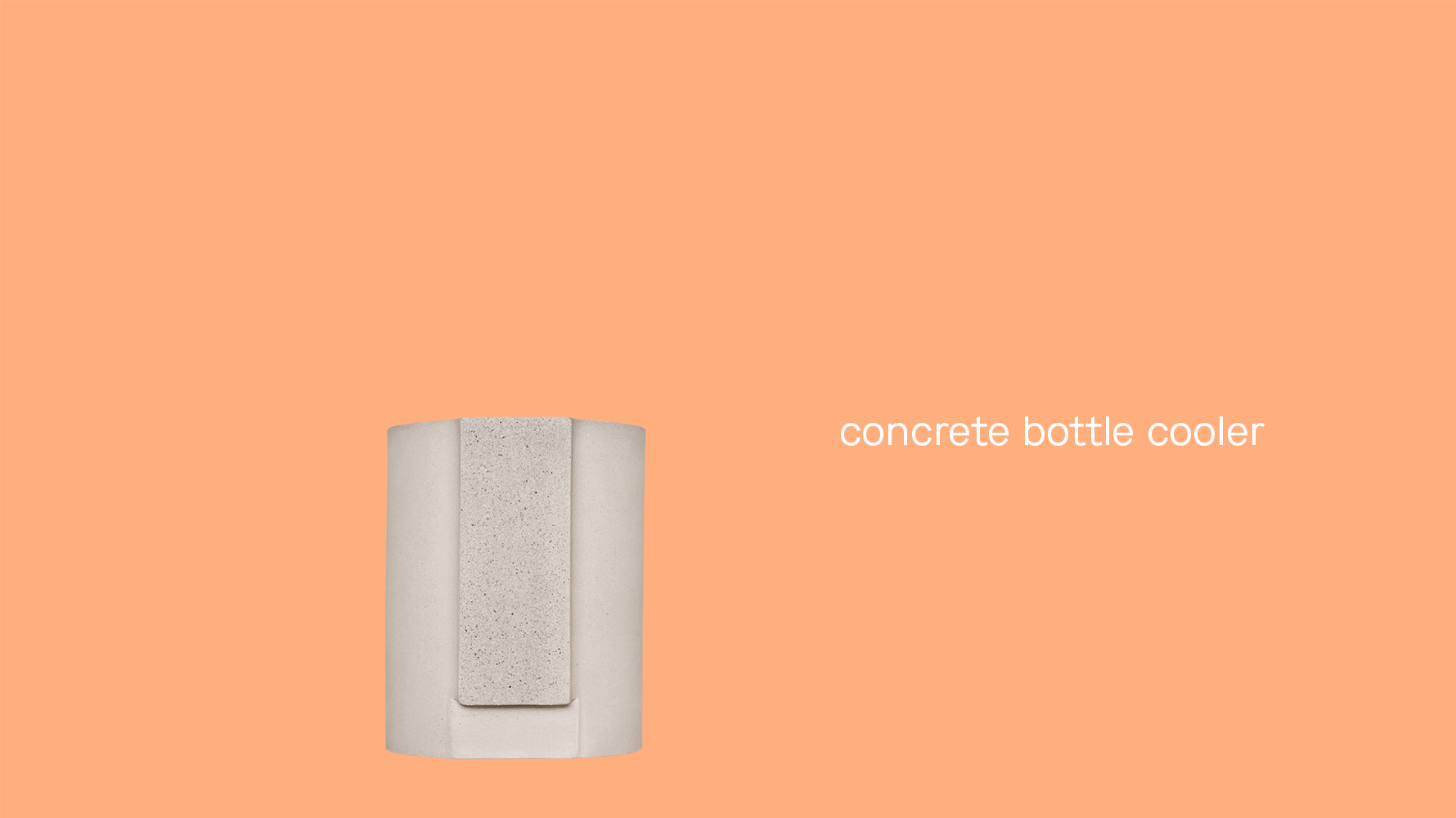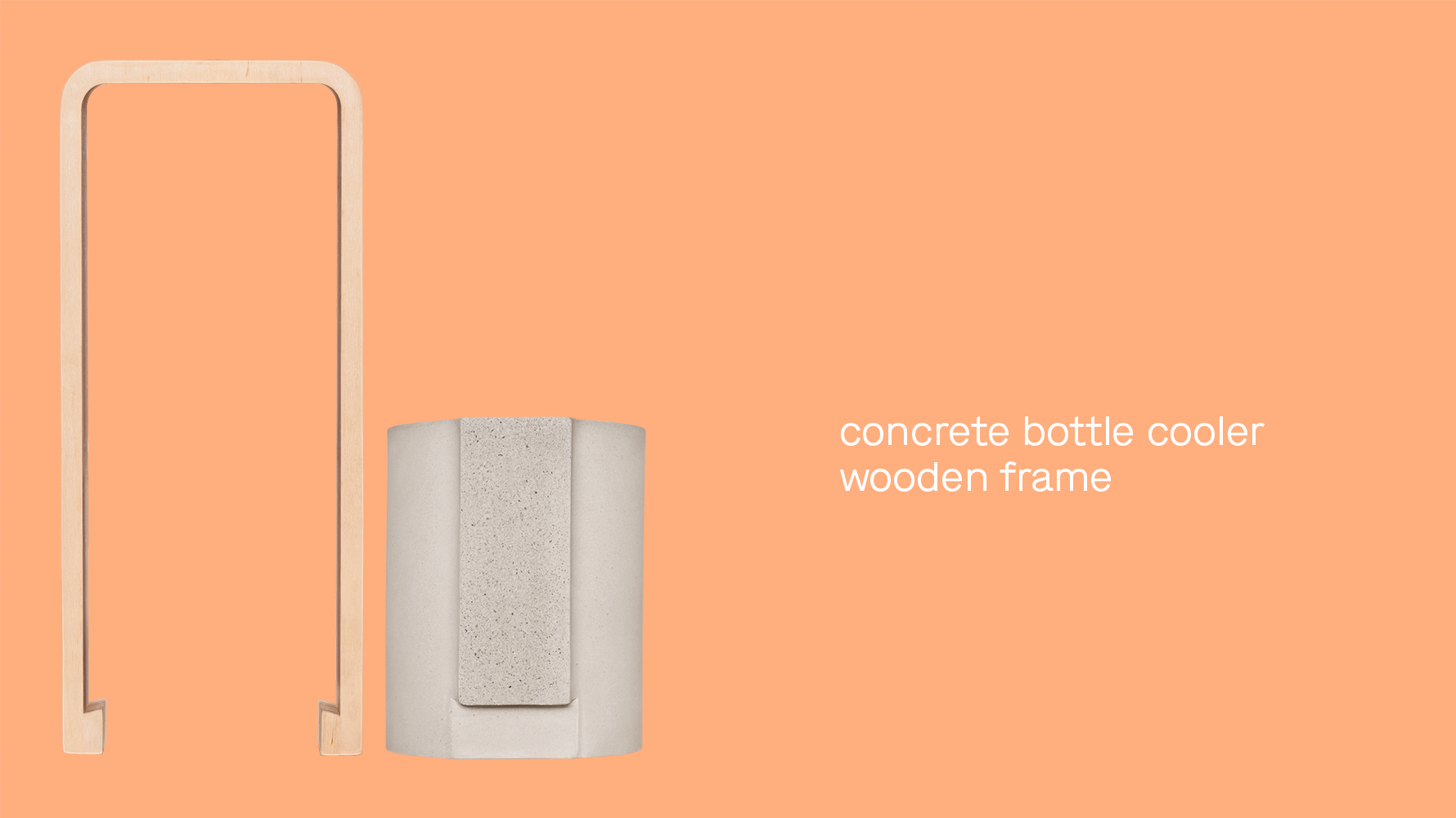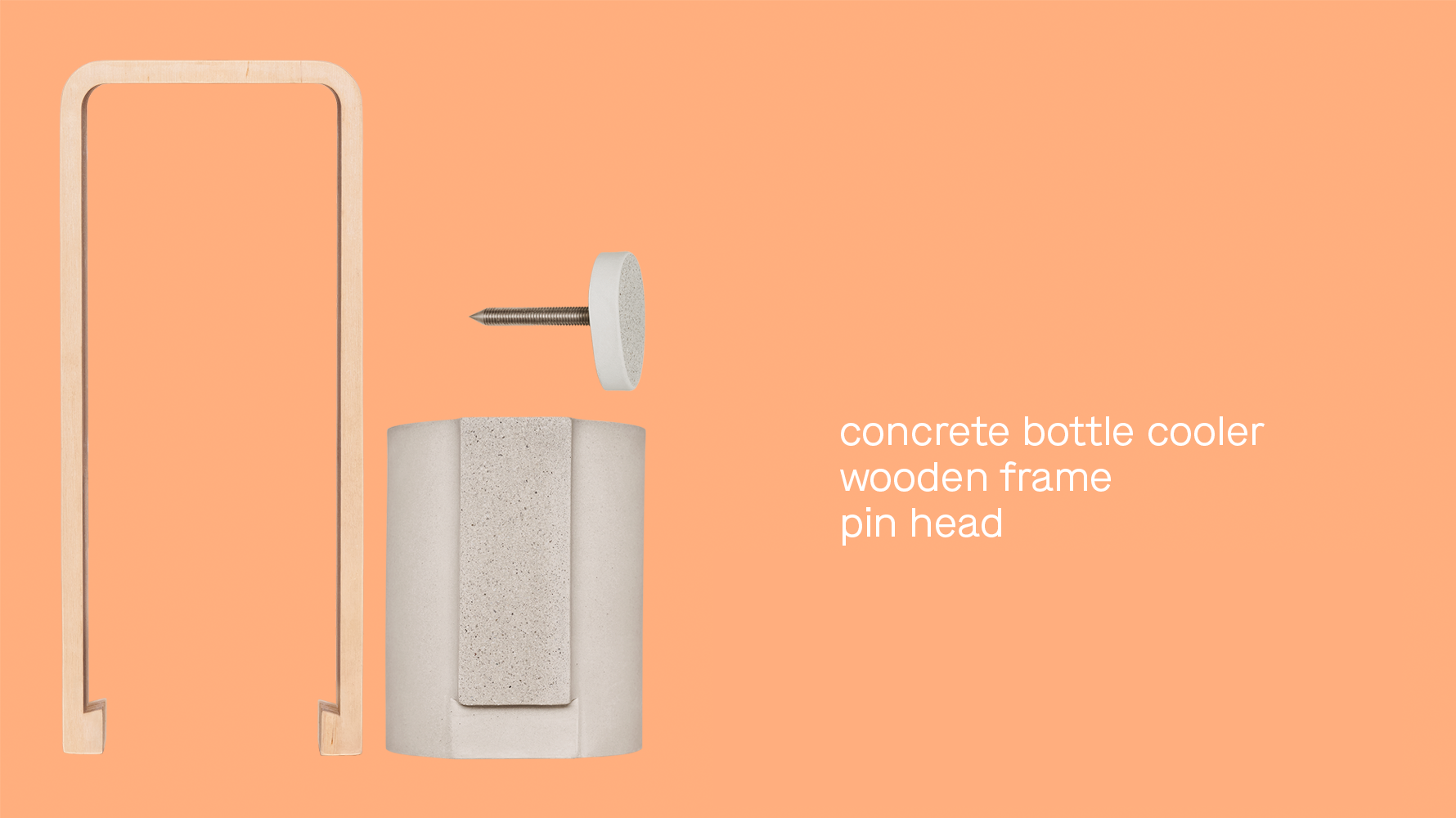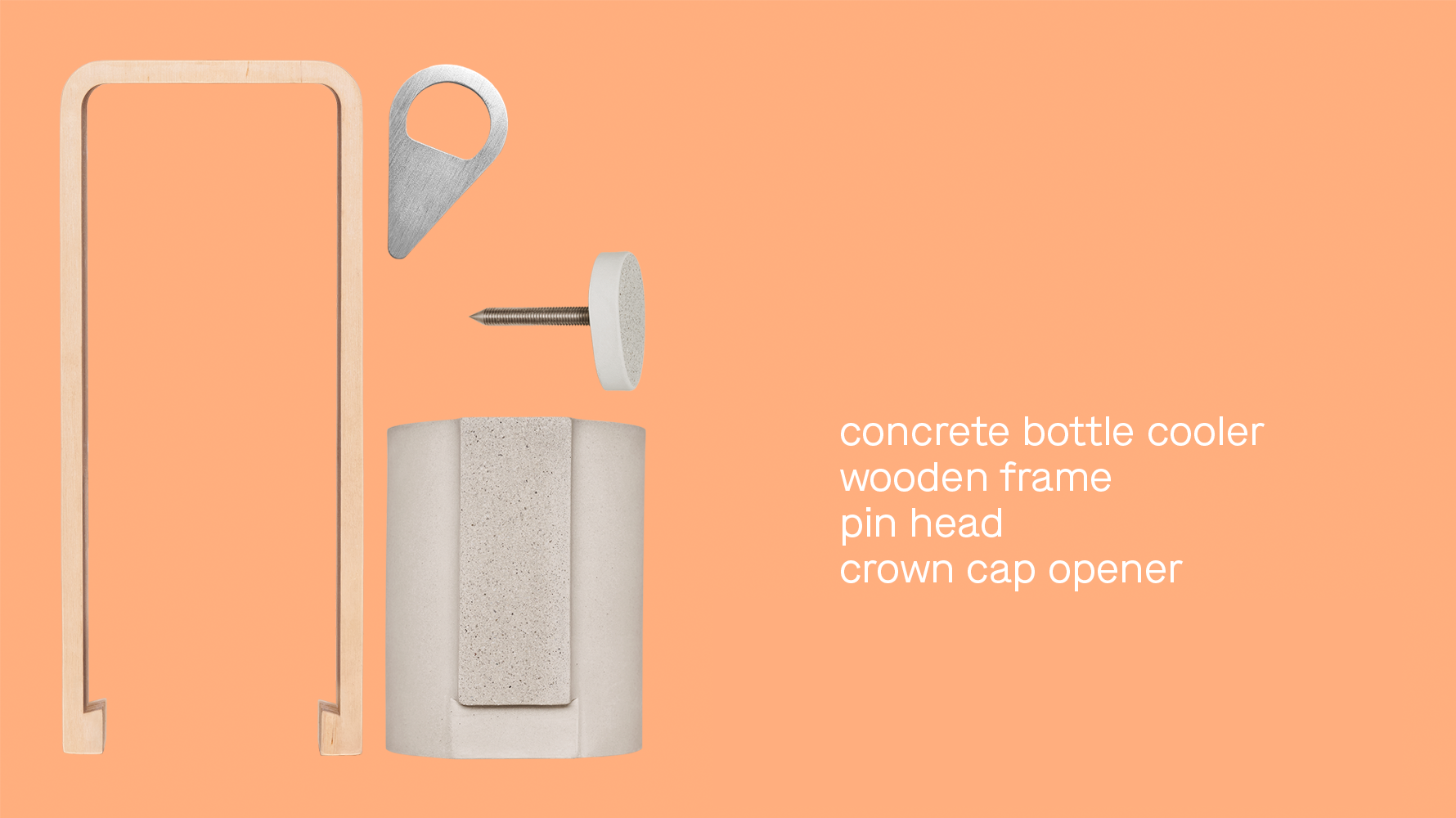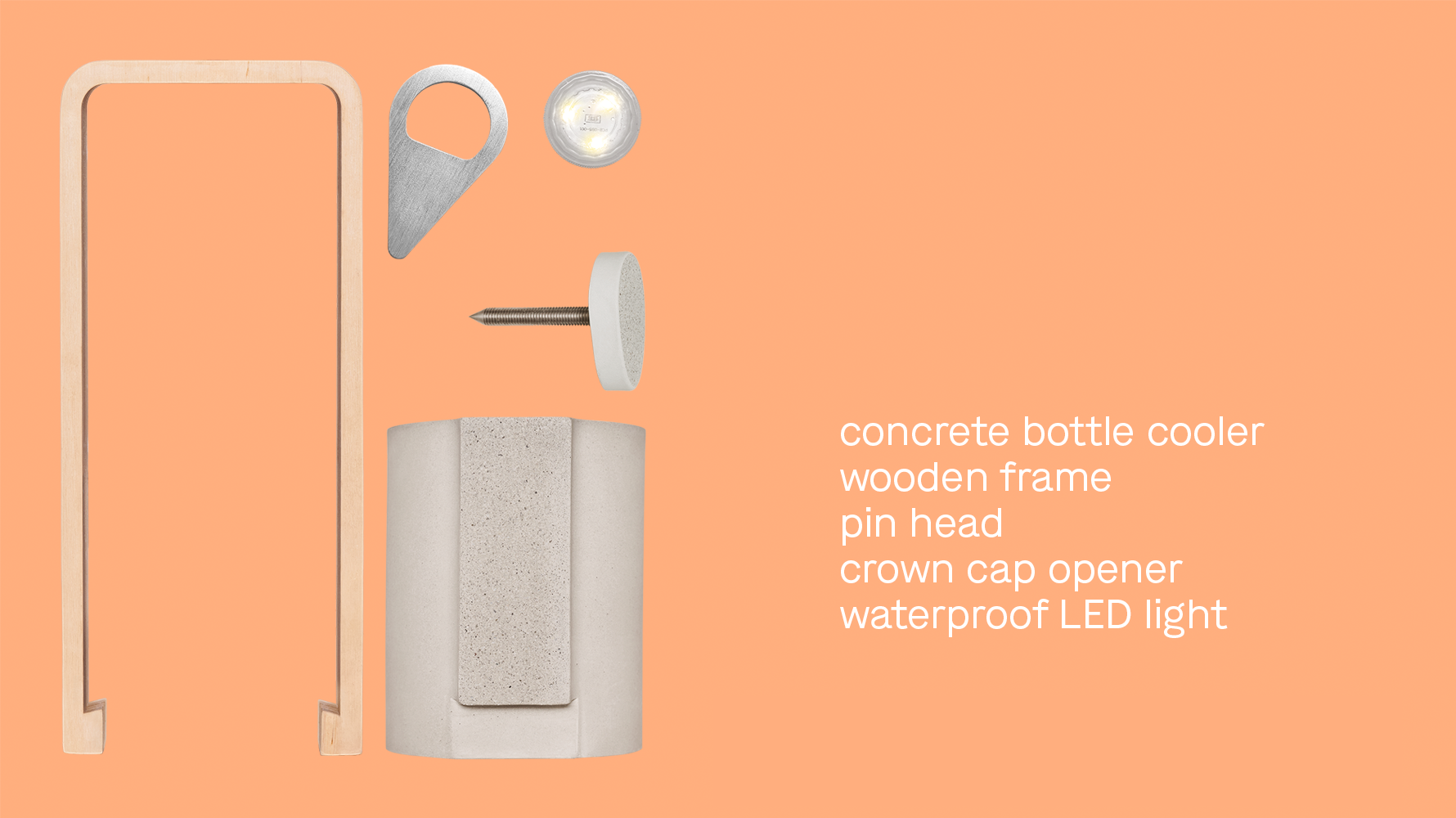 How can I buy a pét-nat opener?
The Sekhina pét-nat opener is only available in our webshop. You can buy your pét-nat opener now from our stock, but be quick, because our craft production capacity is limited.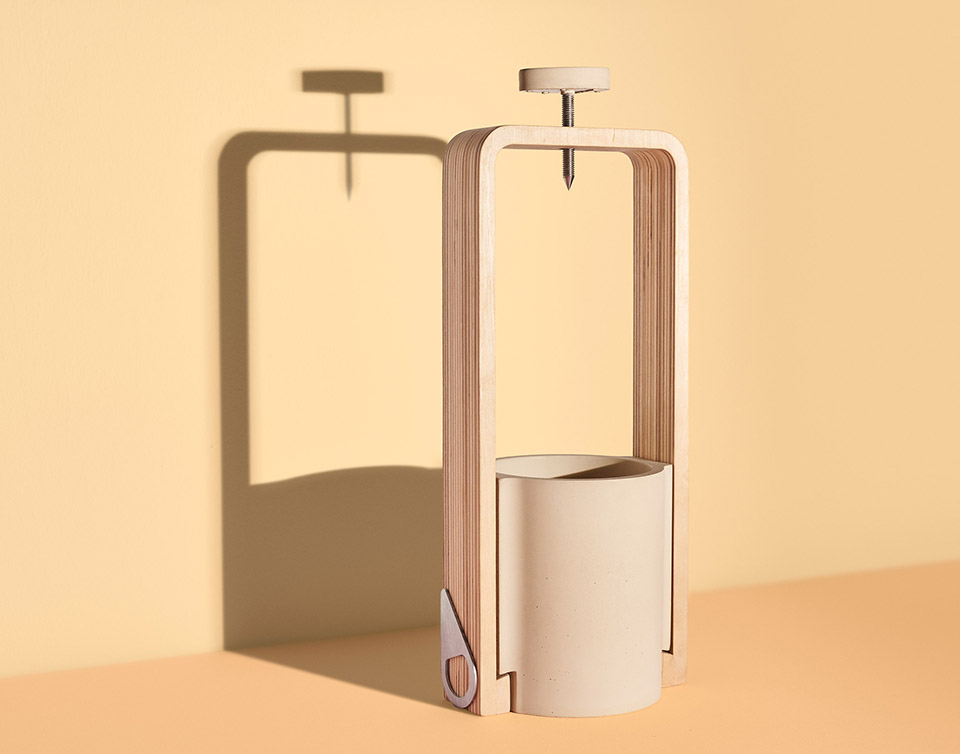 Different colours for different ambients
We have created the pét-nat opener in six different colours – basalt, concrete, clay, pistachio, rosé and limestone – so it matches perfectly with all kinds of ambients from cosy to industrial and all kinds of wines, from red to white.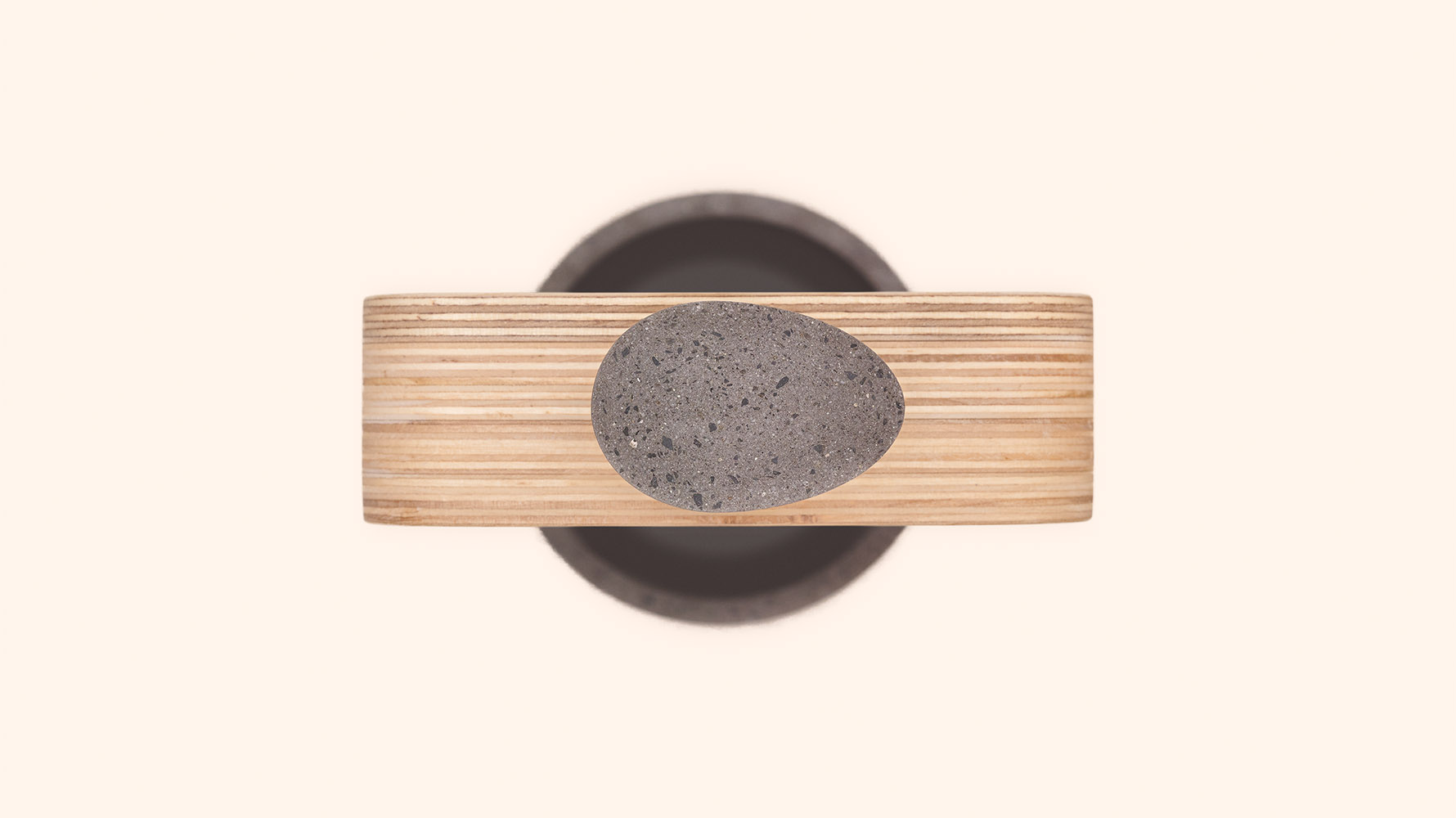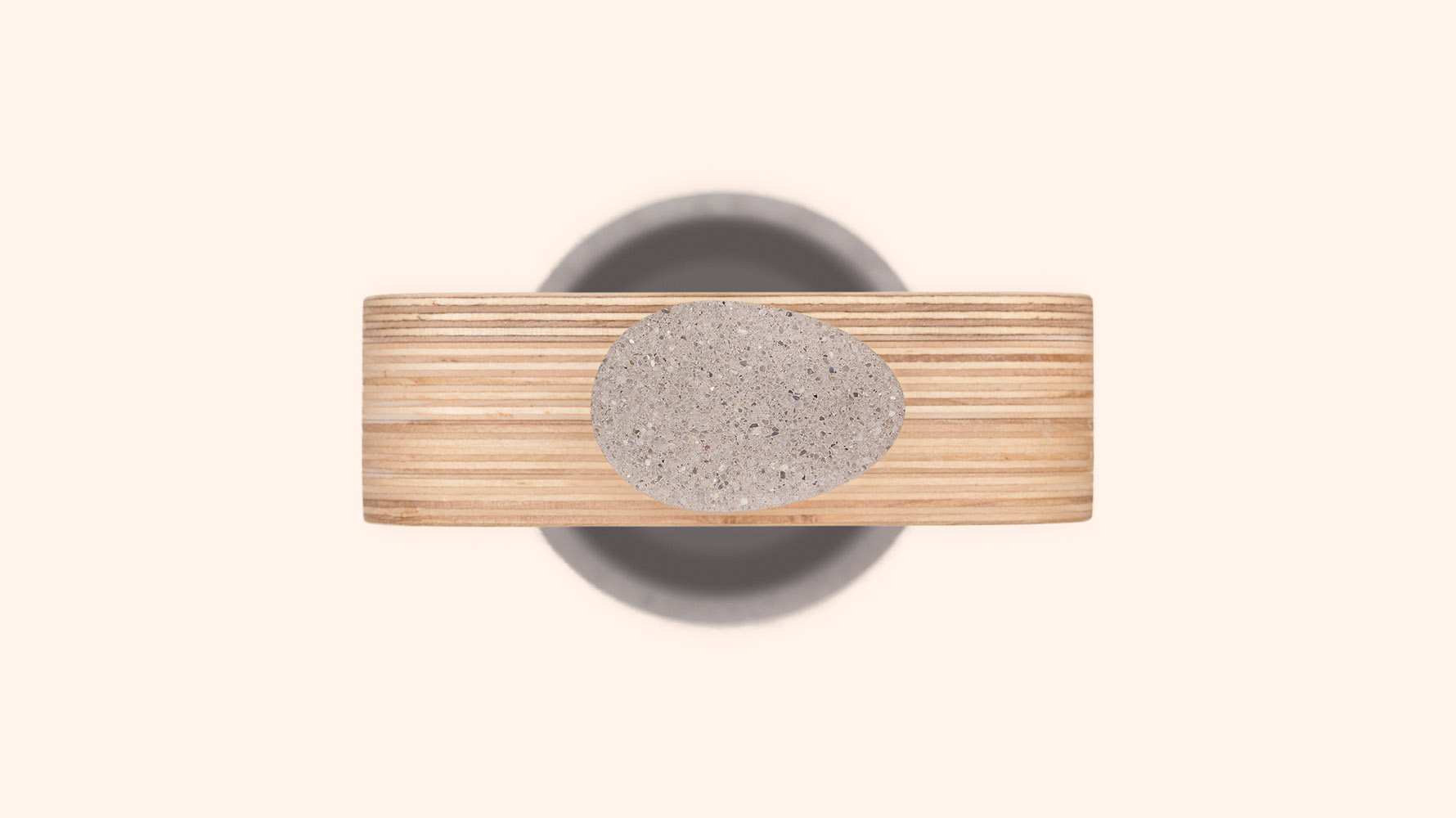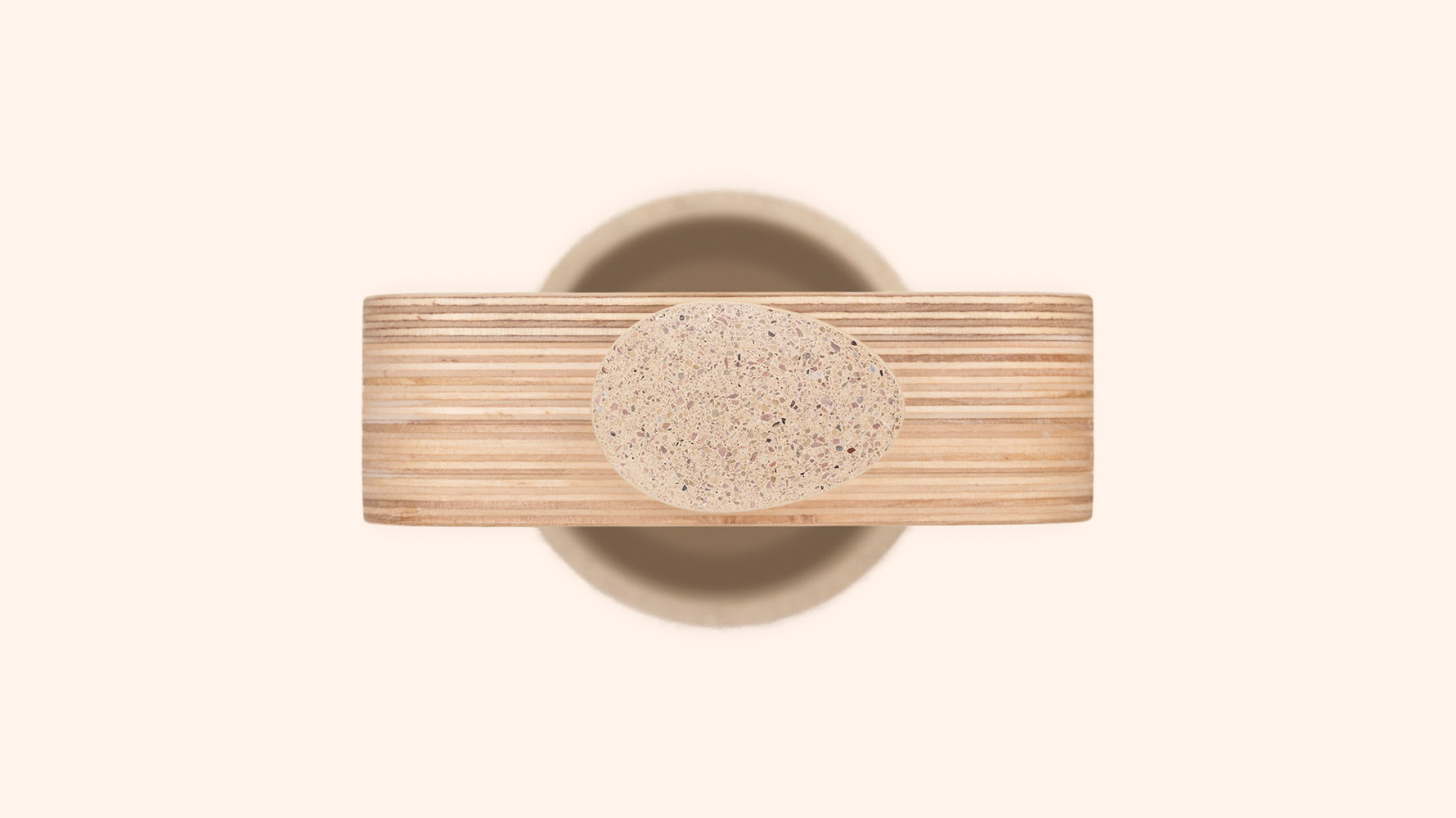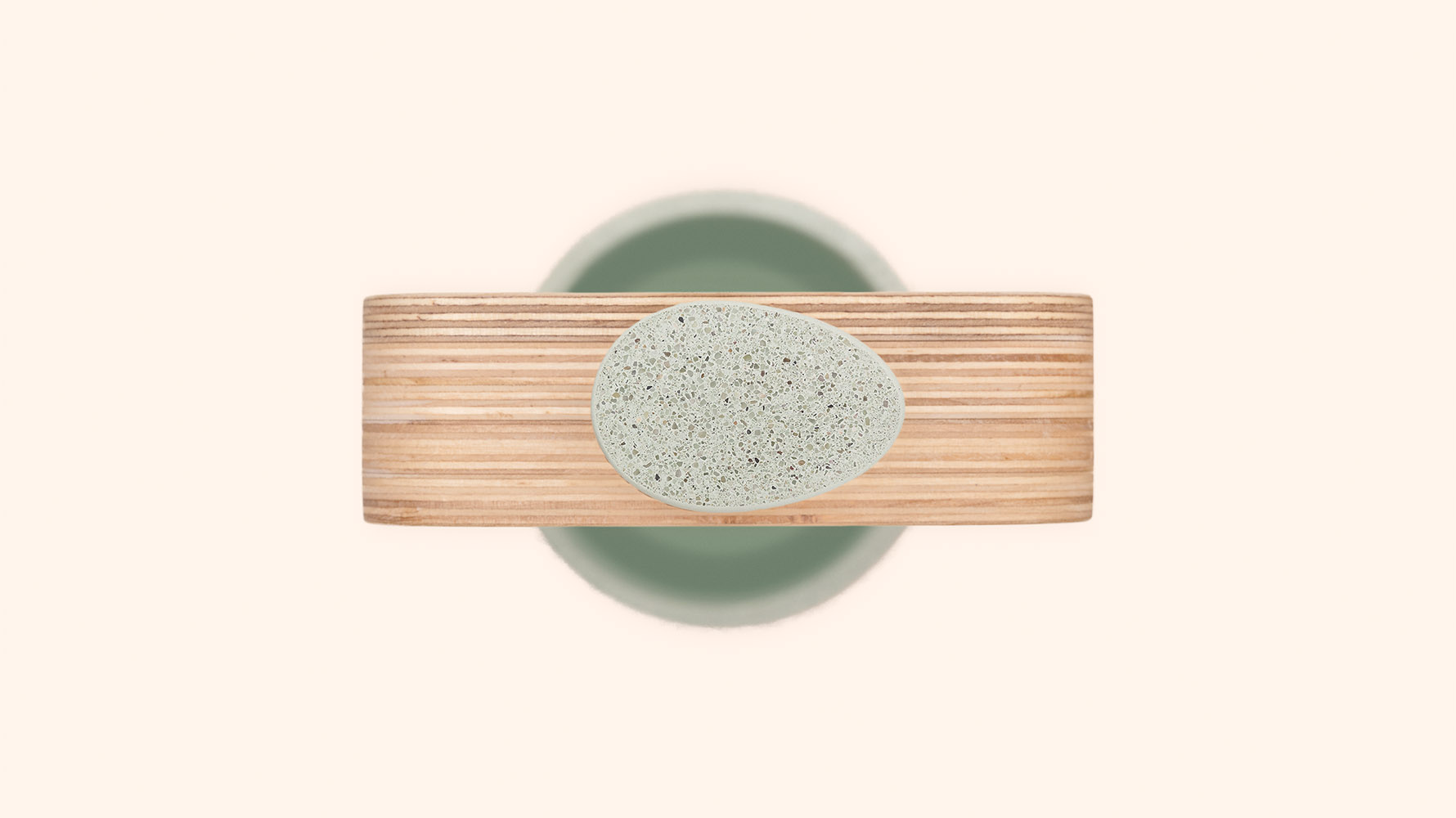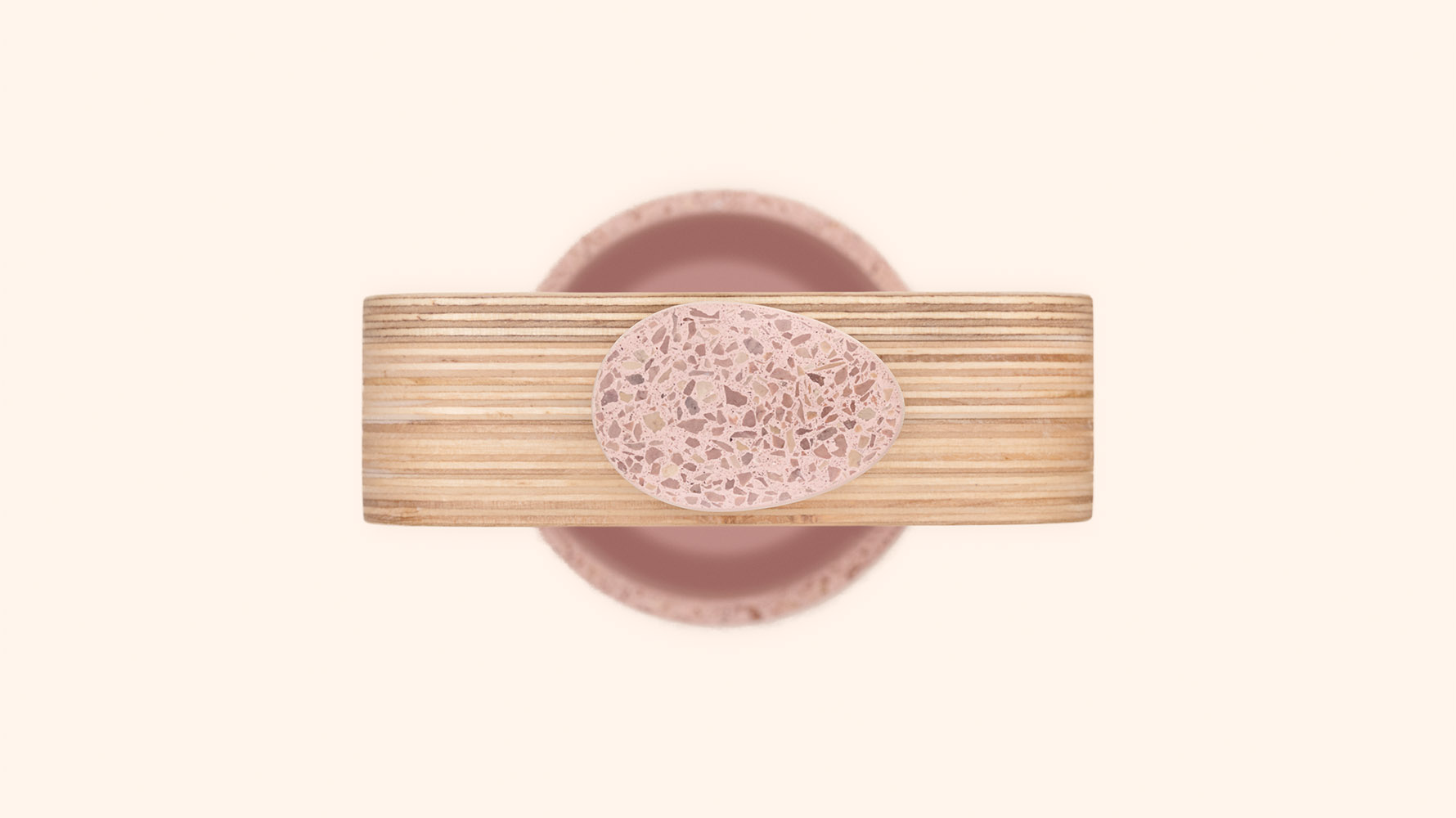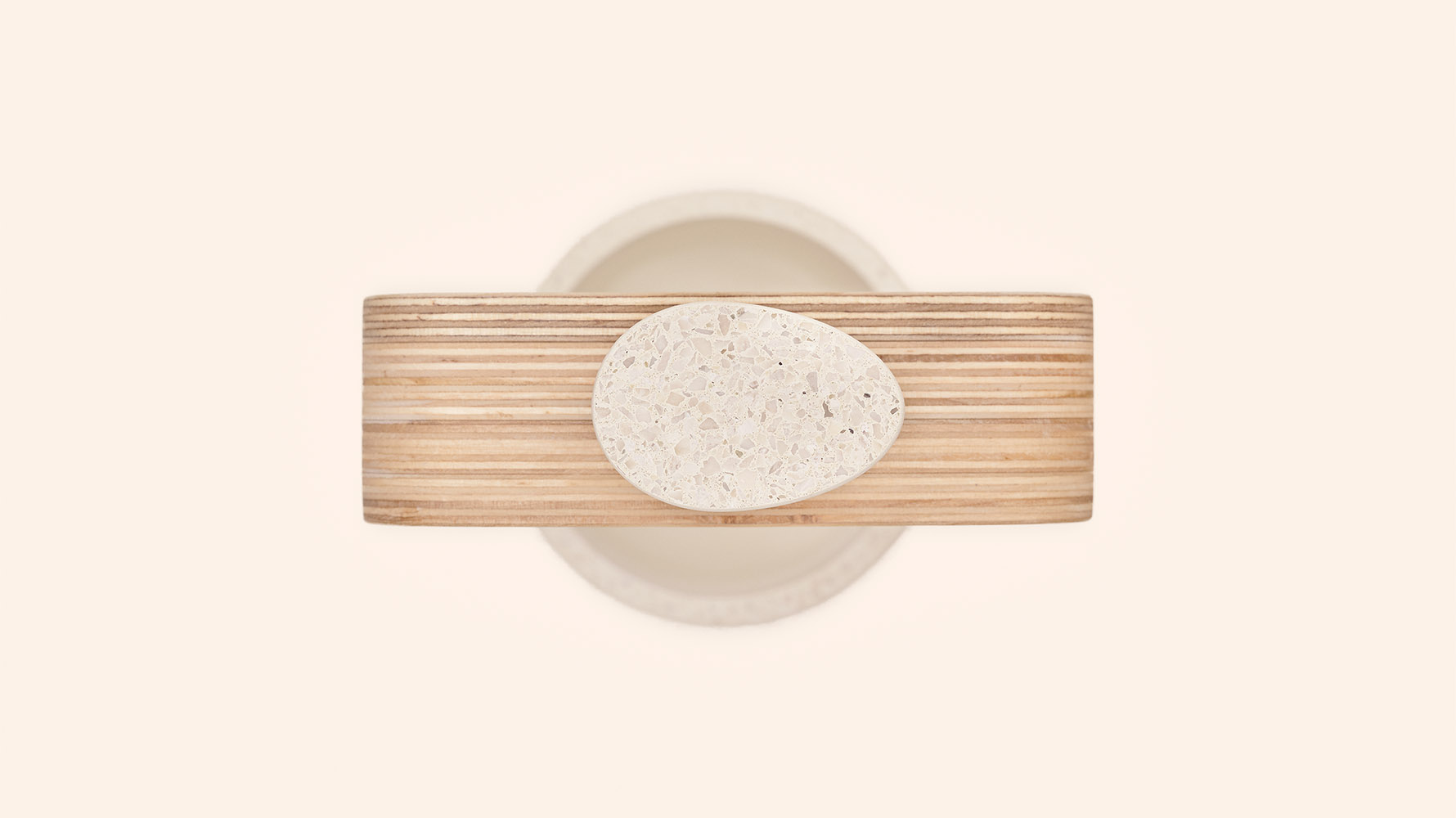 Join the pét-nat ceremony!
An un-disgorged, juicy pét-nat is a wine you never drink alone. It can take some time until the pressure evaporates from the bottle, but with the Sekhina pét-nat opener, the opening process is exciting and theatrical. Our tool is not just useful and aesthetic, but it also creates a special atmosphere for the pét-nat opening process.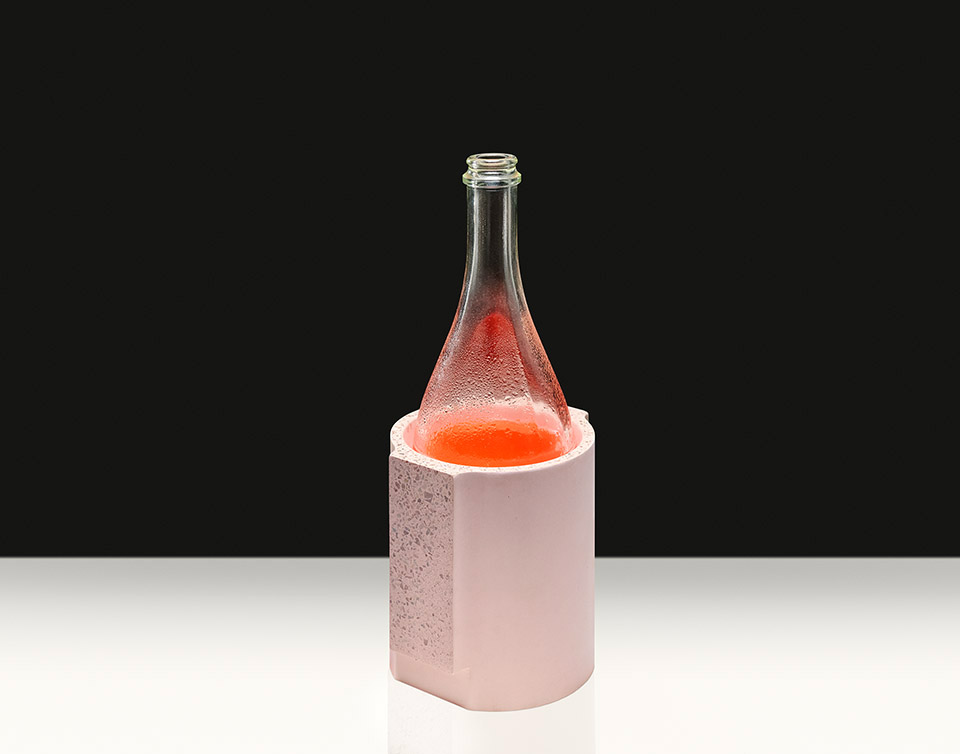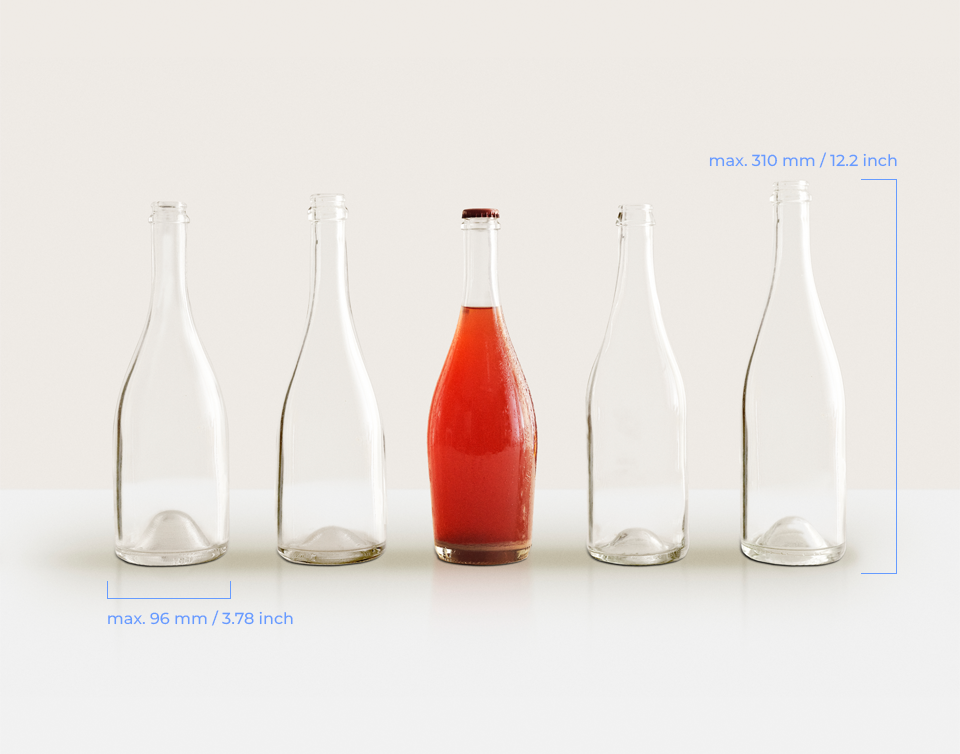 One opener for many bottle sizes
Do you use different sizes of pét-nat bottles? Don't worry, the opener goes well with all kinds, which have the max. diameter of 96 mm (3,78 inches) and max. height of 310 mm (12,2 inches).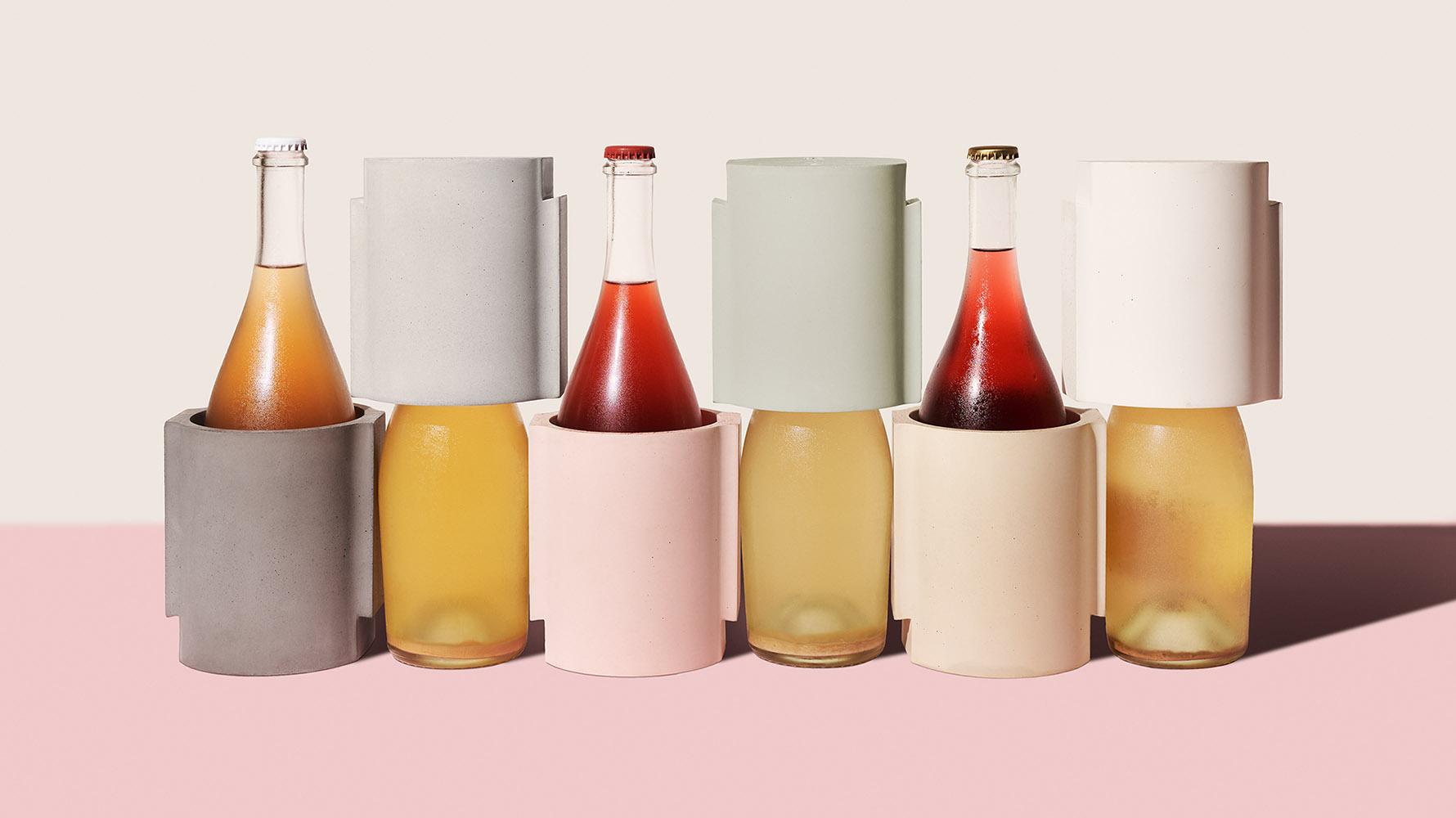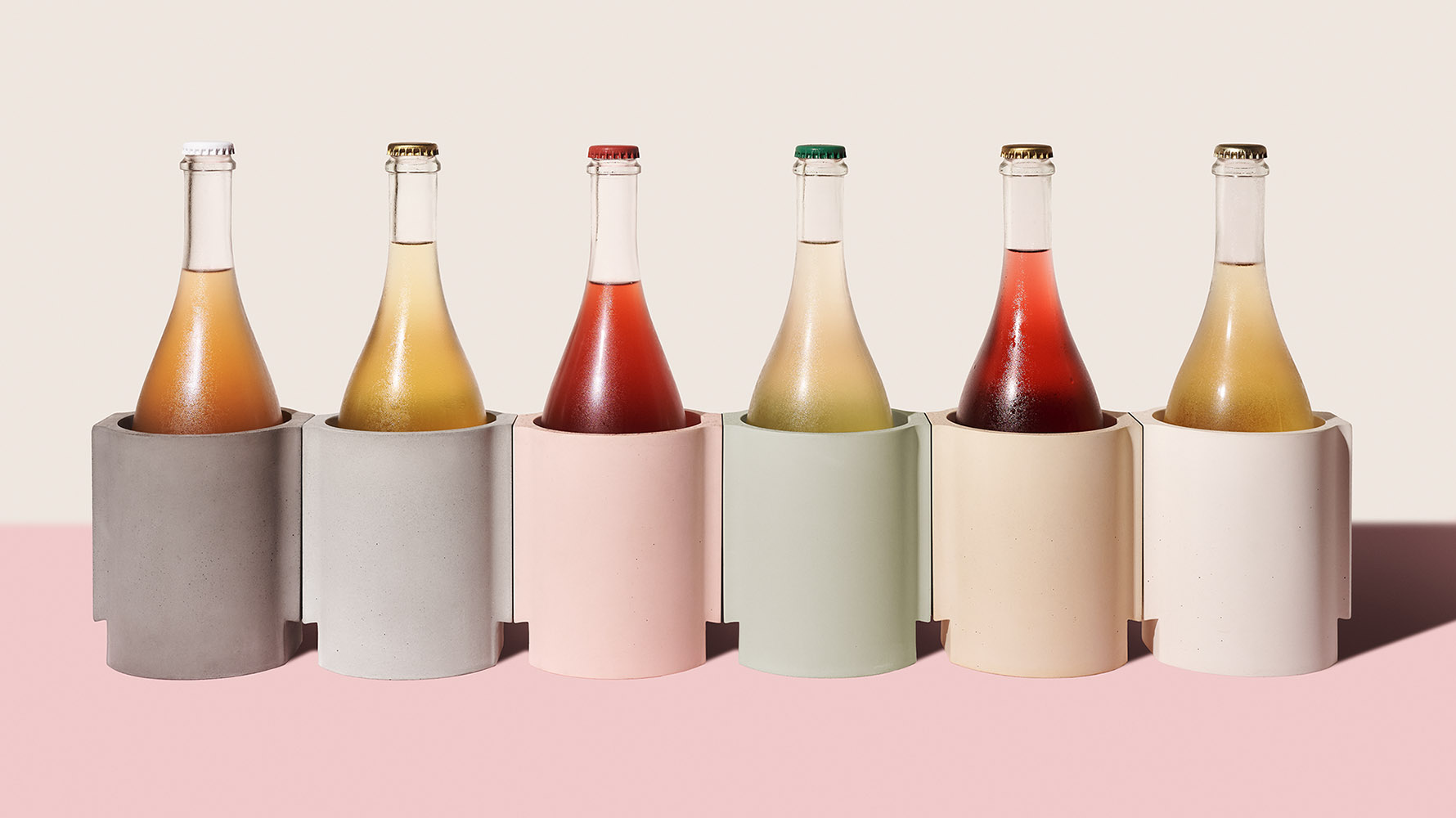 More openers mean more free space
Are you thinking of buying more than one opener for your bar or restaurant, but worrying where they can fit? The concrete bottle coolers fit closely next to each other, no matter if upside-down, so they don't take up much space on the shelf or in the fridge. Do you want to buy more items for your company? Drop us an email at order@sekhina.com so we can send you a customised offer.


Patent pending. All rights reserved!